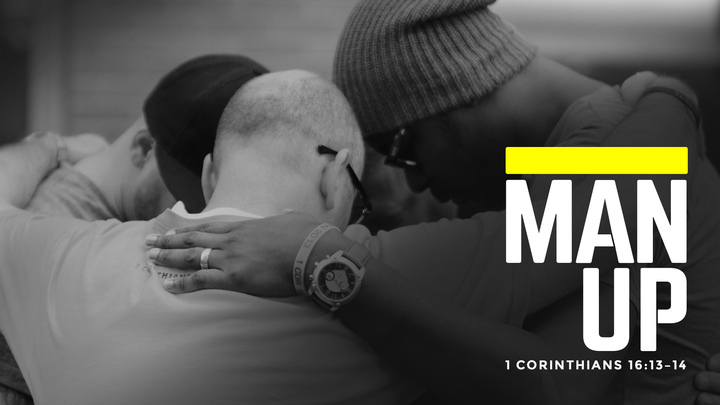 Dates & Times
Mar 29, 2020

8:00pm - 9:30pm
Attendee Types
Individual

Free

Group Organizer

Free
Details
Stand firm. Be strong and courageous. Do not fear. Fight the good fight. Resist the devil. Be watchful. MAN UP. God's call to worship can't go unanswered by men who seek his blessing in their lives. Developing your relationship with God through following Jesus Christ is the key to seeing his power at work in you and through you. We want to help you bring all your strength, your emotion, your intellect, and your will in line with God's Word. MAN UP events will encourage, inspire, challenge, and train you to walk closely with God and other guys who are seeking to follow him.
What happens at MAN UP?
Join us for the tailgate party at 7:30 pm. Enjoy some food and conversation with other men and then head into the worship centre. Expect to have a lot of fun with our hosts before being led in music by the band. The event concludes with a look into God's word and time for you to follow up with other men about what you've just heard.
Win a gift
Preregistered men will have their name entered for a $50 gift card given away at the event. You must be present if your name is drawn in order to win.